Biometry Expert
Dr Borasio is internationally known for his groundbreaking BESSt formula (published on the Journal of Cataract and Refractive Surgery in 2006), which greatly reduces the risk of refractive surprise in cataract surgery patients who previously underwent laser refractive surgery procedures such as LASIK, LASEK or PRK.

For his work on post-LASIK biometry and BESSt formula, in 2013 he was awarded Membership of the prestigious IOL POWER CLUB, a non- profit organization dedicated to advancing the science of intra-ocular IOL power calculation. The group meets annually in invitation-only meetings and there are only around 20 members of this organization, among which the fathers of modern biometry such as Kenneth Hoffer, John Retzlaff, Jack Holladay, Wolfgang Haigis, Thomas Olsen, Jaime Aramberri.

BESSt, as well as other formulas developed by Dr Borasio are used by thousands of ophthalmologists worldwide. Learn more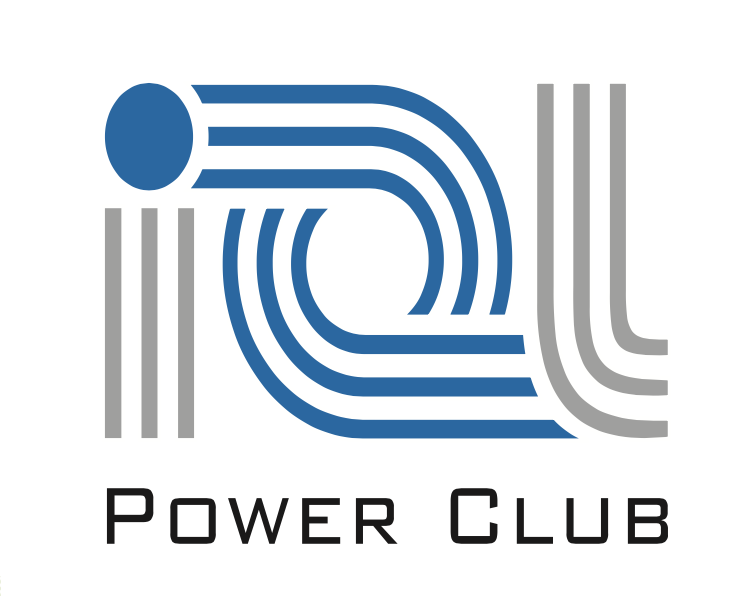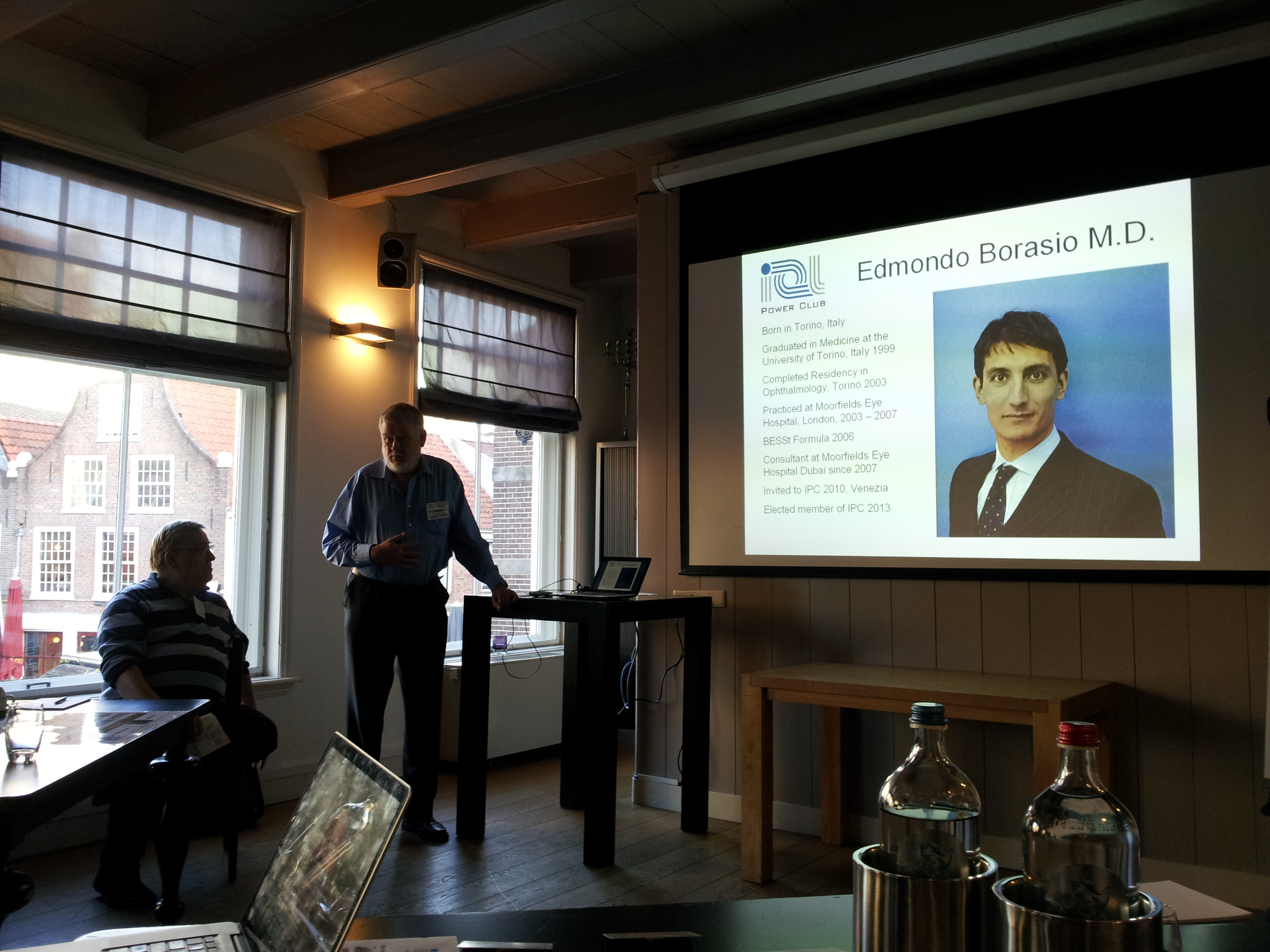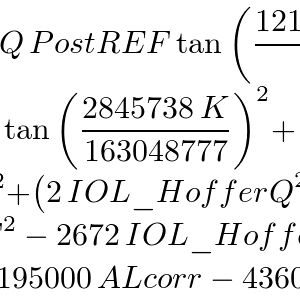 Part of a groundbreaking formula developed in conjunction with Giovanni Racciu, to directly mathematically extract the A Constants from all 3rd Generation Biometry formulas.

The formula, the first of its kind, was sent for publication to a supposedly prestiguous ophthalmological journal but the reviewers and the editor who didn't even test or understand the formula, rejected the article.

The formula is included in the EYE PRO app for the benefit of the many thousands of users who appreciate it and use it daily.

Ophthalmology Software
In 2006 Dr Borasio, together with his long time friend Giovanni Racciu incorporated BESSt 2 (the evolution of BESSt formula) in a Windows software called BESSt 2 IOL Power Calculator.

The program runs on the machine where the PentacamTM (the most advanced Corneal Topographer currently available) is installed. Data in exported directy from the Pentacam to the calculator to eliminate transcription errors.

The complex calculations done by the program greatly reduce the risk of implanting in the eye an artificial lens of the wrong power and hence helps patients to see better and reduces the risks of a bad outcome for the doctors.

If your are an ophthalmologist you can learn more on BESSt 2 IOL Power Calculator on the www.besstformula.com website.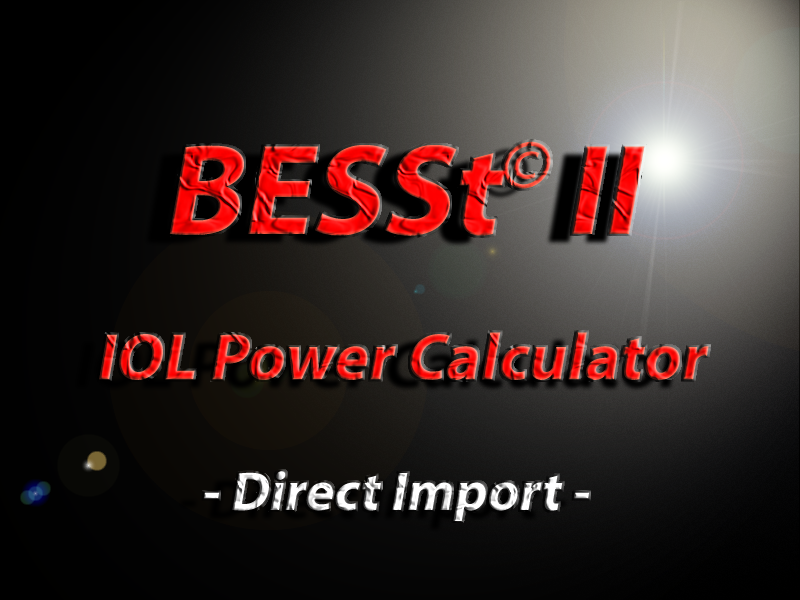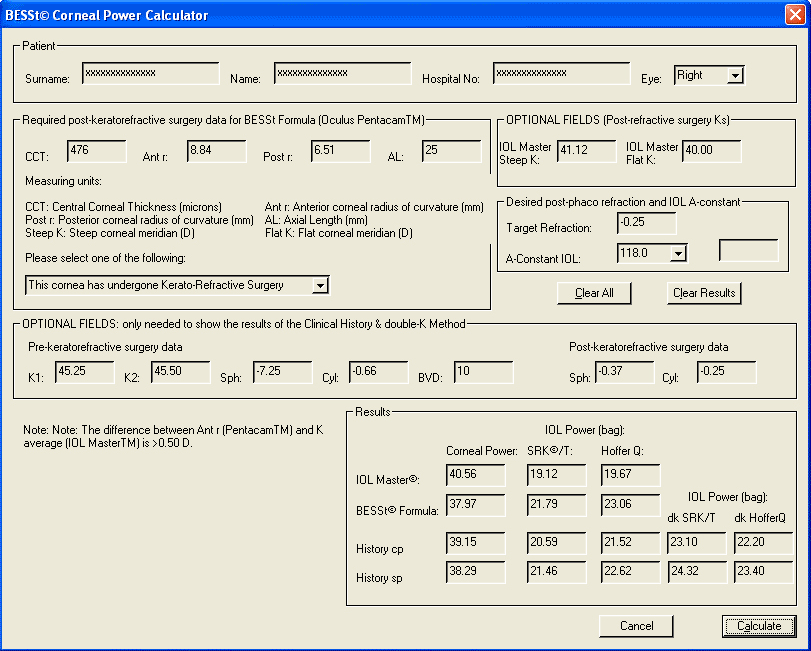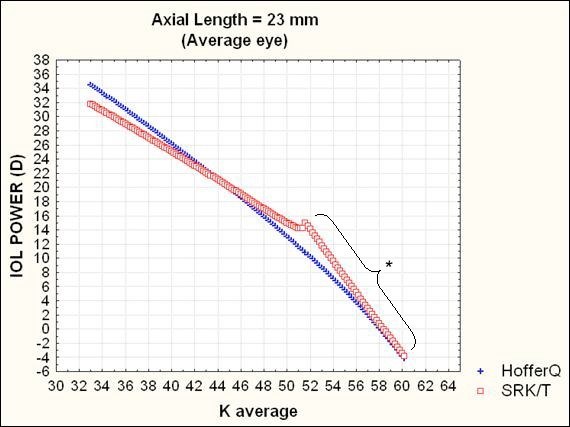 BESSt 2 IOL Power Calculator is the software which plots the IOL power curve, allowing you to easily identify each formula's weakenesses, such as the SRK/T custp phenomenon in the case above, where the formula becomes unreliable because of the high K values. This can happen in eyes with keratoconus, reason for which the calculation needs to be done by an expert of such cases.
Apps for Ophthalmologists
Dr Borasio is a self taught programmer and in 2009 he ideated and developed EYE PRO, the first professional Ophthalmic App ever released for iOS. Since then he developed several other Apps including AstigPLOT, Eye Sketch, AstigMaster, EB Toric, which are used by thousands of ophthalmologists worldwide. Visit our official Apple Store page.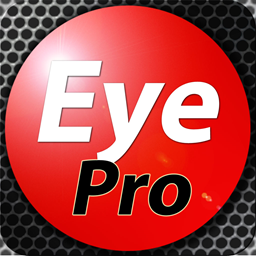 AstigPLOT, the most powerful and versatile Surgically Induced Astigmatism (SIA) vector calculator and plotter ever developed!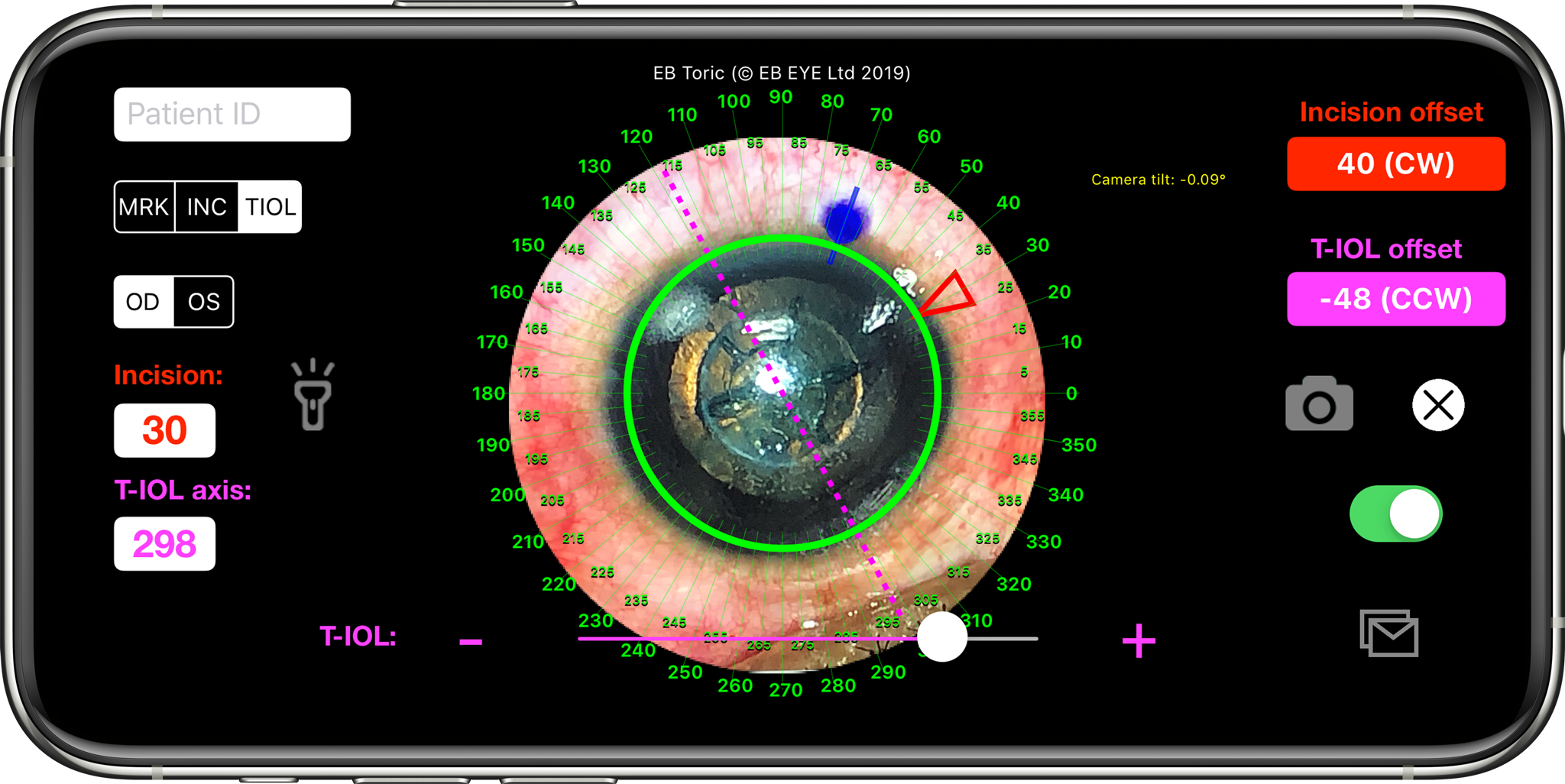 EB TORIC. Click to view video
The revolutionary EB TORIC, which allows perfect Toric IOL orientation in theatre without having to apply any physical marks on the cornea. This is ideal in anxious patients or in children who don't like having their eyes touched.
BORASIO TORIC IOL CALCULATOR, the latest Toric IOL calculator, which incorporates formulas taking direct posterior corneal astigmatism measurements and regression methods. This is part of the latest EYE PRO App.